More than 300 projects executed at GURUCAD GERMANY GmbH (established on April 2, 2008 in Hamburg, Germany) and GURUCAD SRL (established on October 11, 2011 in Bucharest, Romania) for the Aerospace, Automotive, Robotics as well as Automation, for the leading corporations that dominate these industries, including Airbus, Boeing, Comac, Lufthansa, Mercedes-Benz Group, Volkswagen, BMW and Audi.
Our executed projects include all product development phases: from client requirements analysis, first concept development, transformation of concepts into ready-to-use digital product by performing static / dynamic analysis calculations, planning and execution of physical prototype testing, production and manufacturing documentation including airplane / car / automated assembly line installation documentation, certification documentation and FAL support for airplane components installation (structure, systems, cabin and cargo components).
---
Here is a selection of some of our Projects
A small excerpt, from the 300 projects we have executed so far, is:
- Designing galleys (kitchens) from Airbus A350XWB-900 and A350XWB-1000 aircrafts for QATAR, Singapore, Cathay Pacific, Lufthansa, Ethiopian Airlines and Airbus Test Aircrafts,
- Design of cabinets, stowages and partitions inside Airbus A350XWB-900 and A350XWB-1000 aircrafts for QATAR, Singapore, Cathay Pacific Airlines and Airbus Test Aircrafts,
- Designing a primary and secondary structure for Airbus A350XWB-900 and A350XWB-1000 aircrafts,
- Designing interior modules (galleys/kitchens, cabinets, stowages, wardrobes, cupboards, partitions, ceiling, bedroom, conference room, Royal Desks ...) for VVIP Boeing B747 and B767 aircrafts for different heads of state,
- Design of structural assemblies for the conversion of the first COMAC ARJ21-700 aircraft from commercial jet configuration to Business Jet configuration,
- Designing of electrical system for the ceiling of an entire VVIP Boeing B787 aircraft for an Arab Head of State,
...
- Design of body, transmissions and engine parts for different car models (Mercedes-Benz Group, BMW, Volkswagen and Audi),
...
- Design of end-effectors for KUKA and ABB robots for manufacturing and assembly lines used in the aerospace and automotive industry (Airbus A350XWB, Boeing B787, Mercedes-Benz Group, BMW, Volkswagen and Audi),
...
---
We always focus on meeting our Students Goals
Our "hunger" of knowledge, the continuous study of improving engineering performance, keeping us up to date with the latest design technologies, allow us to help our customers innovate by finding new methods of designing and continually improving their products.
We always focus on meeting our students goals so that their professional success is the primary goal of our online courses. Through live weekly Q & A sessions and participation in groups intended only for our students, we ensure that each student receives the necessary attention to be able to develop the capabilities associated with that course.
We will have a great interest to employ our best students inside our own companies or to recommend them to our top customers. That's why, put as much energy as possible into our online courses, get results by learning the course materials, doing the tests at the end of each module and you have great chances to finish the course with a job offer either from our own companies or from one of our top customers!
---
Discover with us Processes that work best for your style of work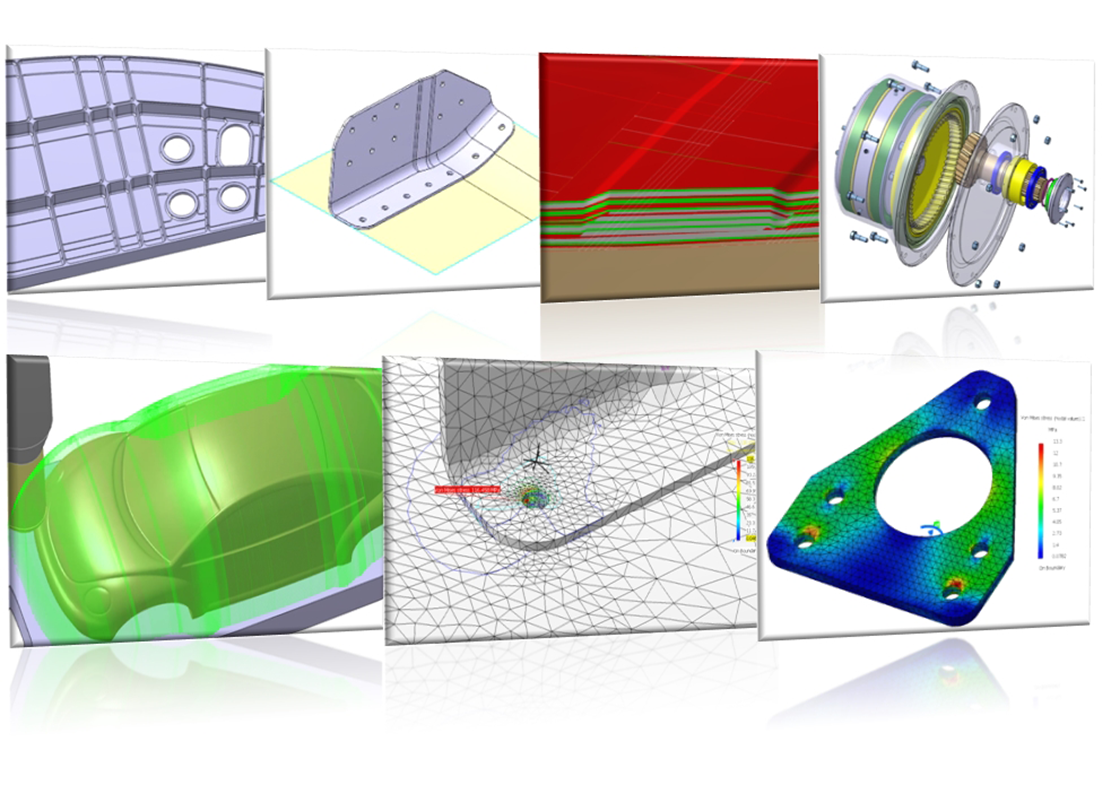 ---
Quality Management System Certification (QMS)
GURUCAD GERMANY GmbH has a certified Quality Management System for the Aviation and Space Industry according to Quality Standards ISO 9001 and EN 9100. By clicking on images below, you can see GURUCAD GERMANY GmbH Quality Management System Certificates issued by Certification Body of TÜV SÜD Management Service GmbH:
---
If you are committed in developing new capabilities or improving existing ones in engineering and project management, join our online courses by accessing the button below.